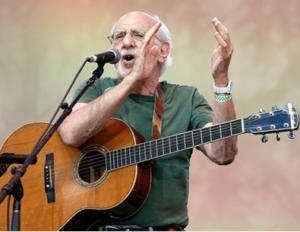 Fri Oct 19
7:30
Unity Spiritual Center
931 5th Avenue North
Sartell, MN
$35 advance / $40 day of the show
Call 320-252-9475 (BoDiddley's)
BoDiddley's
25 Avenue South
St. Cloud, MN
Main Series
We are enormously pleased to welcome back Peter Yarrow for a show at the Fillmore Auditorium in Sartell. Obligatory reminder: This is, of course, the Peter of Peter, Paul & Mary, who some of us remember as early promoters of songs by Gordon Lightfoot, John Denver, Richard Farina, and one Bobby Zimmerman from northern Minnesota (whatever
became of him?), as well as passers-on of the music of Pete Seeger, Elizabeth Cotten, Lead Belly, Rev. Gary Davis, the Weavers, and some guy named "Trad." Peter had a bit of a career before and after PP&M–of course, he's been at it for about sixty years now, touring, recording, writing, TV and film producing, and advocating. (I'm getting tired just reading about his activities.) Come and hear one of the Ones Who Was Around Way Back Then and is still around to Show How It's Done.
"Peter charmed us with a magic that can only come from rare 'legends-in-their-own time' Lions. His calm, gentle, loving, humble, playful, witty, authentic energy radiated all night as he played, shared historical stories and sang. . . . He's 74, with enough focused energy to wear anyone out. . . ."
–Marianne Donnelly, Las Vegas Tribune
"He invited the audience to sing along from the very first number, and he seemed to wholly enjoy the collective music making. He also had much to say about various events and causes that have been important to him over the years. . . . Through it all, he impressed with his gentle soul, wry humor, and fierce commitment to the idea that music can and should help change the world."
–Rob Cline, The Gazette

Note: For credit card purchasers, please make note that BoDiddley's is the sole seller of tickets for this show (not Unity or Fillmore) and that
your credit card statement will show that payment was made to BoDiddley's.